UNDERGROUND MOTEL COOBER PEDY
ROOM TYPES FOR EVERYONE - BUSINESS OR PLEASURE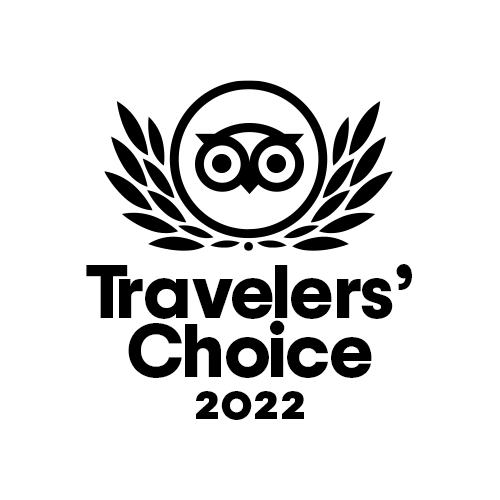 The Lookout Cave is an underground motel in Coober Pedy, an outback mining town in South Australia.
First and foremost known as the Opal capital of the world, the mining town of Coober Pedy is also known for the lifestyle in which its residents live. To avoid the harsh outdoor conditions, the majority of Coober Pedy residents live and work underground in what is traditionally known as dugouts — hence the creation of dugout underground motels. Where tourists and visitors can have an authentic Coober Pedy experience.

The Lookout Cave is one of many Coober Pedy dugout hotels, however, is differentiated by the variety and plethora of rooms available and the exquisite natural indoor rock formations.
GUESTS RECEIVE 10% off AT PARTICIPATING RESTAURANTS
EN-SUITE WITH WALK IN SHOWER
32" or 43" SMART TV
BAR FRIDGE
HAIRDRYER
KETTLE & TOASTER
TEA & COFFEE PROVIDED
CEILING FANS
USB POWER POINTS
DESK & CHAIRS
COMPLIMENTARY WIFI

Our motel rooms are excavated off an impressive hallway going deep into the hillside, up to 50m at ground level and nearly 20m underground. All 15 rooms showcase the natural sandstone rock with modern furnishing and fittings and have all the essentials you need during your stay.
Rates include 2 guests, additional guests are charged as follows:
Extra Person (13yrs +) $30
Extra Child (2-12yrs) $20
Under 2 stay free in existing bedding
HAVE A GROUP BOOKING?
IF YOU HAVE 4 OR MORE ROOMS TO BOOK FOR A PRIVATE, CLUB,
CORPORATE OR TOUR BOOKING
PLEASE GET IN TOUCH WITH US FOR SPECIALTY RATES OR DISCOUNTS.
TERMS & CONDITIONS APPLY
DRIVE IN EVERY SATURDAY NIGHT DURING THE YEAR
COOBERPEDYDRIVEIN.ORG
48HR FREE CANCELLATION POLICY ON NIGHTLY RATES
CHECK IN 2PM
CHECK OUT 10AM
ALL ROOMS ARE NON-SMOKING
SORRY NO PETS
MOBILE RECEPTION - OPTUS or TELSTRA only
WE HAVE TRAILER AND LIMITED UNDERCOVER PARKING
CONTACT US IF YOU HAVE SPECIAL PARKING REQUIREMENTS
UNFORTUNATELY THERE IS NO PUBLIC TRANSPORT, TAXIS OR UBER
YOU CAN HIRE A CAR TO GET AROUND - SEE GUEST INFO PAGE FOR MORE DETAILS

QUEEN ROOM
SLEEPS 2 GUESTS - 1 QUEEN BED
TWIN ROOM
SLEEPS 3 GUESTS - 1 QUEEN & SINGLE BED
FAMILY FOR 4
SLEEPS 4 GUESTS - 1 QUEEN BED & 2 SINGLE BEDS
FAMILY FOR 5
SLEEPS 5 GUESTS - 1 QUEEN BED & 3 SINGLE BEDS
Frequently Asked Questions Regarding our Underground Motel in Coober Pedy:
Got a question? Consult our range of frequently asked questions to learn everything you need to know before booking with us!
​
1. Why Does Coober Pedy Have Underground Motels?
Located in the middle of outback South Australia, Coober Pedy experiences particularly harsh weather conditions that include scorching hot summer days and chilly winter nights. In order to escape these weather conditions, the majority of residents in Coober Pedy live underground in what are known as dugouts.
Unlike homes above ground, the temperature of underground rooms are typically more regulated and thus remain at a comfortable 23-25 degrees. Hence why underground motels are the norm in Coober Pedy — so that tourists and visitors can have an authentic and comfortable experience when visiting the outback mining town.
2. What can I Expect From my Underground Motel Experience?
From the beginning of your stay until the end, our team aim to make your Coober Pedy motel experience one you'll never forget. Each of our motel rooms come off an impressive hallway and are excavated ufrom sandstone rock using a tunnel machine. Both these techniques showcase the stunning underground sandstone rock formations and the rugged style of living underground. Each of our underground motel rooms are spacious and obtains all of the modern features and essentials of conventional motels with the added luxury of staying in your very own cave.
3. What are The Features of the Dugout
At The Lookout Cave, we have majorly similar features to typical motels. These include:
Ensuite with walk-in shower

32" or 43" Smart TV

Bar Fridge

Hairdryer

Kettle and toaster

Tea and coffee provided

Ceiling fans

USB power points

Desk and chairs

Complimentary wifi
4. Do you Take Group Bookings?
Yes. If you have four or more rooms to book for a private, club, corporate or tour booking, please don't hesitate to get in touch with us, and we'll be happy to provide you with special room rates and discounts. Terms and Conditions apply.
Reviewed by TrenaWgh
​
This was a brilliant place to stay. Such a novelty staying underground! Such friendly Staff, our room was warm, comfortable, and just awesome!, Added bonus is that you can walk outside and climb up the hill that the hotel is set in and have a wonderful view of the township.
Highly recommend staying here!
GREAT PROPERTY & FANTASTIC OVERNIGHT STAY
Reviewed by Jason
​
Great property and fantastic overnight stay. Fantastic location with views across town and scenery, rooms very comfortable and bathrooms recently renovated. Excellent value for money - I have stayed at five star airport hotels with rooms exactly the same as the Lookout Cave and paid triple the price. Very cool experience sleeping in a dugout motel. Extremely friendly family running the hotel with excellent local tips. Couldn't fault it.