SITUATED ACROSS THE FRONT OF THE PROPERTY ALL APARTMENTS HAVE BEEN RENOVATED AND OFFER THE ULTIMATE IN SPACE AND COMFORT





AFTER A DAY OF EXPLORING THE LOCAL ATTRACTIONS YOU WILL APPRECIATE THE MODERN CONVENIENCES AND PRIVACY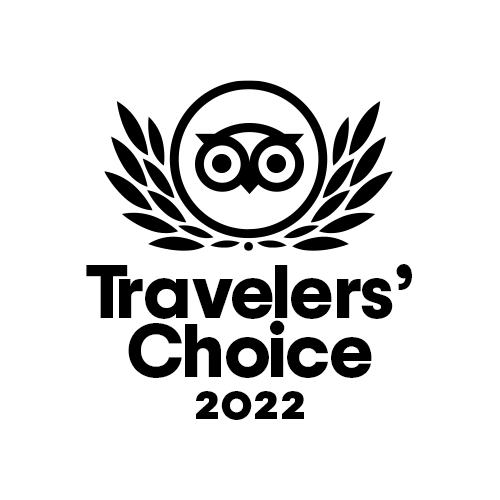 Situated across the front of the property, atop the hillside, all of our Coober Pedy apartments have been renovated and boast the most phenomenal view of our beautiful town. After a day of exploring the local attractions, you can sit down, relax and watch the sunset over our vast outback landscape.
Our Coober Pedy apartments have been hand dug (jack-pick & gelignite) from the sandstone rock. This is an extremely long and labour-intensive process, but what you are left with is a more organic and natural look. This can be contrasted to dugouts that have been excavated with a tunnel machine. Both ways of digging out the rock showcase the appeal and rugged style of living underground. Rich with rusty hues and striking rock formations, our dugouts will take your breath away.
Rates include 2 guests, additional guests are charged as follows:
Extra Person (13yrs +) $30
Sorry, no babies or children in apartments
GUESTS RECEIVE 10% off AT PARTICIPATING RESTAURANTS
Each of our underground apartments obtain all contemporary features and amenities, so you can enjoy the quintessential outback lifestyle with the benefit of modern conveniences. Each of our apartments obtains: ​
Bathroom with walk-in shower

43" Smart TV

Full kitchen facilities

Tea & coffee provided

Ceiling fans

Air-conditioning

Ironing facilities

Bluetooth clock/radio

USB power points

Dining table & chairs

Complimentary wifi

Not serviced
48HR FREE CANCELLATION POLICY ON NIGHTLY RATES
CHECK IN 2PM
CHECK OUT 10AM
ALL ROOMS ARE NON-SMOKING
SORRY NO PETS
MOBILE RECEPTION - OPTUS or TELSTRA only
WE HAVE TRAILER AND LIMITED UNDERCOVER PARKING
CONTACT US IF YOU HAVE SPECIAL PARKING REQUIREMENTS
UNFORTUNATELY THERE IS NO PUBLIC TRANSPORT, TAXIS OR UBER
YOU CAN HIRE A CAR TO GET AROUND - SEE GUEST INFO PAGE FOR MORE DETAILS
DRIVE IN EVERY SATURDAY NIGHT DURING THE YEAR
COOBERPEDYDRIVEIN.ORG
MINERS DUGOUT
SLEEPS 2 GUESTS - 1 QUEEN BEDROOM APARTMENT
MINERS DUGOUT
SLEEPS 2 GUESTS - 1 QUEEN BEDROOM APARTMENT
MINERS DUGOUT
SLEEPS 2 GUESTS - 1 QUEEN BEDROOM APARTMENT
DIGGERS CAVE
SLEEPS 2 GUESTS - 1 QUEEN BEDROOM APARTMENT
DIGGERS CAVE
SLEEPS 2 GUESTS - 1 QUEEN BEDROOM APARTMENT
DIGGERS CAVE
SLEEPS 2 GUESTS - 1 QUEEN BEDROOM APARTMENT
QUEEN APARTMENT
SLEEPS 4 GUESTS - 2 QUEEN BEDROOM S APARTMENT
QUEEN APARTMENT
SLEEPS 4 GUESTS - 2 QUEEN BEDROOM S APARTMENT
QUEEN APARTMENT
SLEEPS 4 GUESTS - 2 QUEEN BEDROOM S APARTMENT
Frequently Asked Questions About Our Coober Pedy Apartments
Got a question for our team? Consult our frequently asked questions below to learn everything you need to know about our underground apartments.
1. What are the check-in and check-out times?
For your convenience, guests may check-in between 2 pm and 8pm. However, if you know you are going to arrive before or after this time, please contact us beforehand so we can organise a means of checking in and key transferal. It is important to note that early check-in is not available for every room and, as such, is subject to availability.
Additionally, to afford our staff enough time to properly clean the apartment and get it ready for the next guests, check-out is at 10 am. Extra fees may be charged for guests checking out late.
2. Is there mobile reception at The Lookout Cave
Yes, however, the only providers with service at The Lookout Cave are Telstra and Optus. However, do not fear if you are with neither of these service providers — each of our apartments comes with a complimentary wifi service for your convenience.
3. Is The Lookout Cave close to the city centre?
Yes, located on the hillside with beautiful sweeping views of the town,we are located just a short 5-minute drive (approximately 1.5km), or a 10-15 minute walk from the heart of Coober Pedy.
4. Are there any restaurants near The Lookout Cave?
Yes, as mentioned above, The Lookout Cave is located just a short 5-minute drive from a variety of shops and restaurants in the centre of Coober Pedy. Check out our Guest Info for information regarding nearby restaurants and attractions, or contact our friendly team and we will be more than happy to provide you with any information you require.
5. Is there parking available?
Yes, we have an ample amount of on-site and underground parking for guests of The Lookout Cave. However, if you have any special requirements, please contact our friendly team prior to your arrival.
6. How can I get around Coober Pedy?
Unfortunately, there are no taxis or Ubers in Coober Pedy. However, there are a number of places to hire a car in Coober Pedy, so you can explore our beautiful outback wonderland at your own leisure.. Check out our Guest Info for more information.
7. Is The Lookout Hotel pet friendly?
Unfortunately, due to a number of reasons, pets are not allowed at The Lookout Cave.
Reviewed by TrenaWgh
This was a brilliant place to stay. Such a novelty staying underground! Such friendly Staff, our room was warm, comfortable, and just awesome!, Added bonus is that you can walk outside and climb up the hill that the hotel is set in and have a wonderful view of the township.
Highly recommend staying here!
GREAT PROPERTY & FANTASTIC OVERNIGHT STAY
Reviewed by Jason
Great property and fantastic overnight stay. Fantastic location with views across town and scenery, rooms very comfortable and bathrooms recently renovated. Excellent value for money - I have stayed at five star airport hotels with rooms exactly the same as the Lookout Cave and paid triple the price. Very cool experience sleeping in a dugout motel. Extremely friendly family running the hotel with excellent local tips. Couldn't fault it.